Are you new to the world of crochet? Today I share some easy crochet patterns for beginners. Create the most fun stuffed animals with ease! Or that little purse you adore so much with just a couple of stitches to learn. Are you ready?
Bunny on two legs
When I first started with crochet, I saw this cute bunny on two legs on Pinterest. It was the first amigurumi I made and it was a blast. The pattern is very easy to follow, you only need a few stitches, and ready is the bunny. Don't want to keep you up any longer, so go check out the pattern over here: Download
Easy Market Tote
Want to make the world a little bit better? Use a market tote that you can re-use over and over again. And you can not only use it for food but also for beach supplies, child toys, picnic in the park… anywho; here is the pattern.
Little cat
Create a little amigurumi-friend for your child, little niece, or grandchild! This easy-breezy kitty cat is super cute, very easy to create, and can handle a lot of cuddling! Check out the pattern here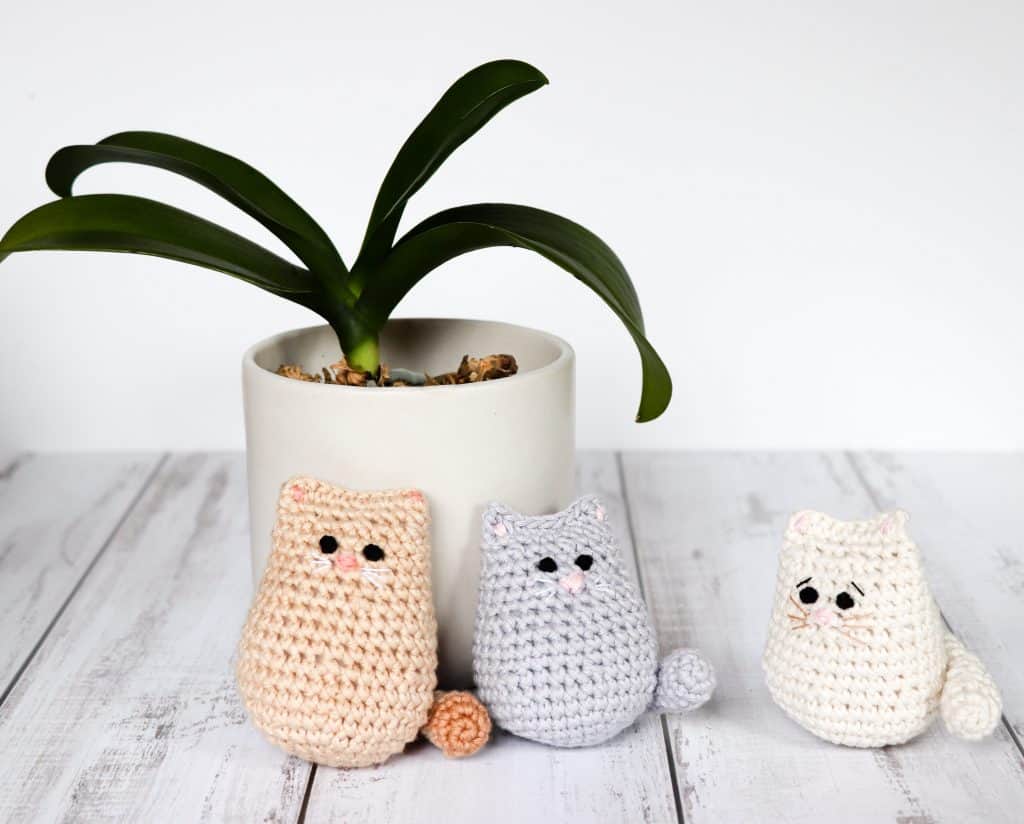 Circle Clutch
In search of a handmade handbag? Try this easy circle clutch. This pattern is so easy, you can easily make this your first project. Without further ado; pattern
Winter scarf
Even in spring, you can use a scarf on rainy days. And the most fun about this scarf is; if you use thinner yarn… you can create a summer scarf! How cool is that. Check it out over here.
Let me know which one you created in the comment area. Need help? Just reach out.